Facility Management Asset Tags
Track and maintain your assets to keep operations running smoothly.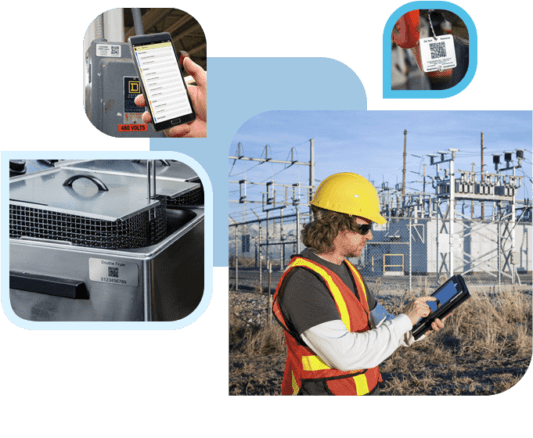 Improve Tracking. Minimize Risk. Use Asset Tags for Facility Management.
Facility management asset tags give you control over your operations and improve safety, minimize risk, and reduce long-term costs — especially with durable labels designed to meet your specific requirements.
Use work order tracking to identify building or equipment assets and initiative work orders by simply scanning the barcode.
Identify measurement points and time/date stamp activities to improve conditions monitoring and reporting.
Collect data faster and more accurately using facility management asset tags and leverage automation by integrating seamlessly with your asset tracking software.
TRUSTED AROUND THE WORLD SINCE 1950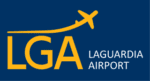 Find Your Facility Management Asset Tags
Explore our range of facility management asset tag products, designed for every need in your facility. Don't see what you need? Our product development team is on standby to design and build your perfect label.
Get A Custom Quote ›
Data Collection, Database Population, And Label Installation Services For Your Asset Tracking Project
Two of the most common barriers to beginning an asset tracking or asset management initiative are the labor hours and costs of reconciling incomplete or inaccurate database information, and installing unique asset labels for a large number of assets. Camcode offers a full suite of on-site data collection, data reconciliation, database population, and label installation services that can help get your asset management system up and running quickly.
Start Tracking Faster ›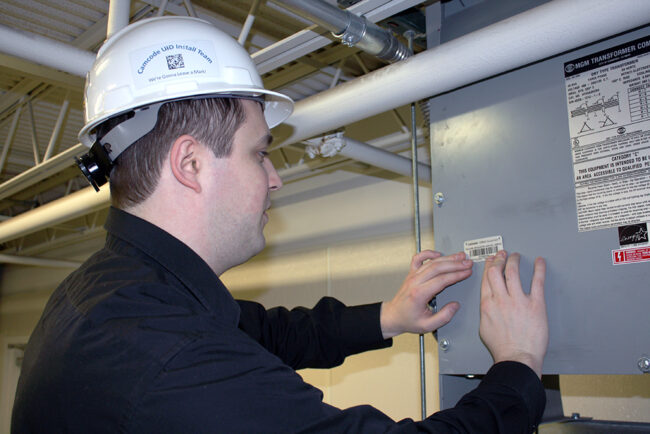 Get a Free Maintenance Tracking Label Evaluation Kit
Request a free CMMS label sample kit today and we will send you a kit to test our durable labels and signs in your own operating environment.
Get Free Label Samples ›
Get Facility Management Asset Tags Designed For Your Industry
Whatever your asset management project, our labels help solve your specific industry challenges. Find the asset tags specifically designed for your industry.
"Their service and quality is exceptional."
"I am extremely pleased with my decision to go with Camcode."
Bing B.
Manager of Logistics and Process Improvement
"We expect efficiency and data accuracy to increase dramatically."
The barcodes are eliminating mistyped numbers and speeding up the time it takes to accurately manage and track our assets.
Discover Insights for Facility Management
Explore our case studies, blog, buyer's guides, specification sheets and more — and start learning more about the complex world of asset tracking. View All Resources ›
Keep Operations Efficient with Facility Management Asset Tags
Find exactly what you need. And, if you don't find it, build it with Camcode. Talk to our team today.
Let's Talk ›