Modernizing Shipboard Marking
Shipboard label plates and signage are the most prevalent and conspicuous items on a ship. The crew and passengers would be lost without them. And besides indicating where you are, signs and label plates provide safety notices, warnings, equipment instructions, procedures, and many other mandated and crucial information.
New construction ship builds can have from 26,000 to 400,000 identification products aboard depending on the size and function of the vessel. And that is in addition to those already mounted on equipment by equipment providers. Ships under repair and refurbishment usually require hundreds to thousands of identification products.
Most identification products are highly customized by material, size, color, graphics, and attachment method. Other than some safety and directional signage, you won't be getting them from a catalog. Organization of all the parameters for each specific product and making sure they meet the technical specifications for the vessel is a considerable logistics effort. Not to mention getting the correct products on location as needed to keep to production schedules.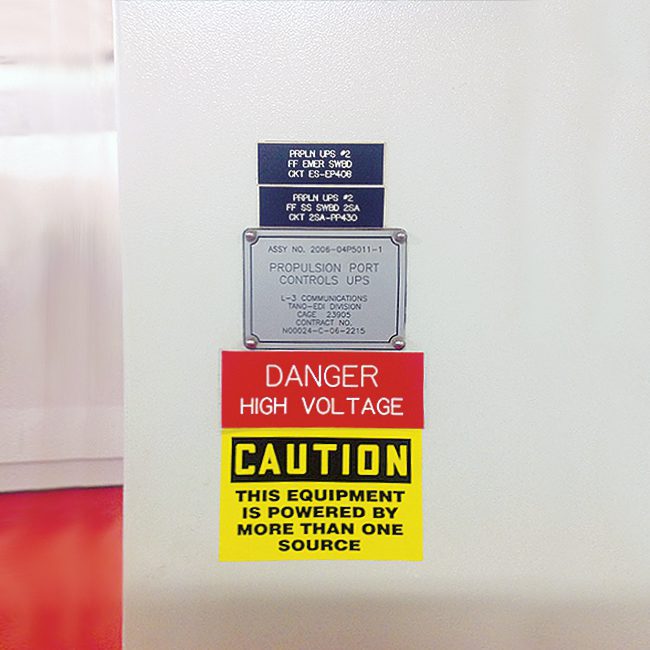 TRUSTED AROUND THE WORLD SINCE 1950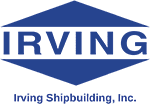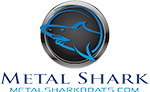 Explore Our Most Popular Shipboard & Marine Marking Products
We offer pricing for bid proposals, labels and signs, and support services as well as consulting to identify the scope of your project. Please contact us for a discussion specific to your project.
Get A Custom Quote ›
Camcode Has the Industry Experience
Camcode's broad experience in the identification products market and with ship marking are unique in the industry. Camcode produces millions of custom identification products every year and has traveled to over 250 sites worldwide to assess and mark equipment items. Our work with major shipbuilders, governments and specification authorities as well as direct testing of products and reconciliation of related equipment data is the foundation of our knowledge and ability to complete complex jobs.
Get In Touch ›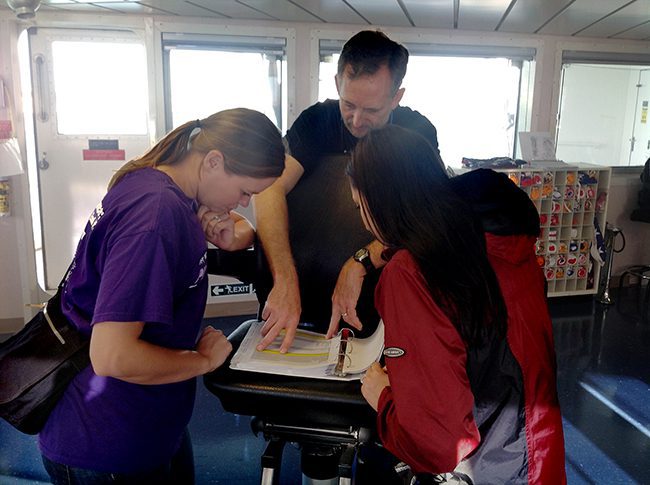 Get a Free Asset Label Evaluation Kit
Request a free asset label sample kit today and we will send you a kit to test our extremely durable labels in your own operating environment.
Get Free Label Samples ›
---
Explore Our Guides & Resources
Explore our case studies, blog, buyer's guides, specification sheets and more — and start learning more about the complex world of asset tracking. View All Resources ›
"Camcode did a fantastic job helping us IUID labels for a government contract."
"Camcode did a fantastic job helping us IUID labels for a government contract. They were very knowledgeable and patient while guiding us through the process. The labels are perfect and exactly what our customer wanted. We will definitely use them again!"
"We needed the 'Swiss Army Knife' of tags."
"It was necessary to have an asset tag that could withstand the outdoor elements, yet was simple enough to meet basic tracking needs. We achieved both with Camcode's asset tags."
Keep Operations Efficient with Shipboard & Marine Marking
If you're having trouble finding the ideal marking solution for your project or organization, build it with Camcode. Talk to our team today.
Let's Talk ›