Manufacturing Asset Tracking Barcode Labels
Durable labels for tracking manufacturing assets.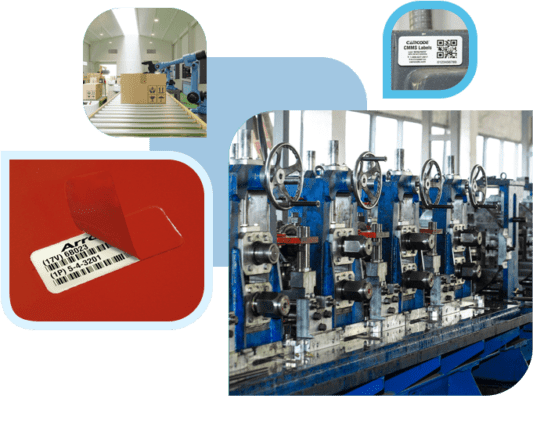 Labels That Last the Life of Your Manufacturing Assets
Labeling in manufacturing environments can be a challenge and labels often need to withstand harsh manufacturing processes, yet continue to read for the life of the product. Manufacturers discovered long ago that Camcode asset tags and nameplates offer extremely durable asset identification and can be delivered quickly and cost-effectively.
Material matters. Stainless steel corrodes, polyester labels are easily damaged, and laser-engraved or screen-printed plates are susceptible to abrasion, chemicals, and UV deterioration. But Camcode bar code labels are different. Made from quality anodized aluminum, Camcode labels outlast conventional bar code labels. Images are crisp and clear, sealed beneath a sapphire-hard anodic surface. And that means exceptional durability under the most stressful conditions.
TRUSTED AROUND THE WORLD SINCE 1950






Explore Our Most Popular Manufacturing Asset Tags
Explore our range of manufacturing asset tag products, designed for every need in your facility. Don't see what you need? Our product development team is on standby to design and build your perfect label.
Get a Custom Quote ›
Data Collection, Database Population, And Label Installation Services For Your Asset Tracking Project
Two of the most common barriers to beginning an asset tracking or asset management initiative are the labor hours and costs of reconciling incomplete or inaccurate database information, and installing unique asset labels for a large number of assets. Camcode offers a full suite of on-site data collection, data reconciliation, database population, and label installation services that can help get your asset management system up and running quickly.
Start Tracking Faster ›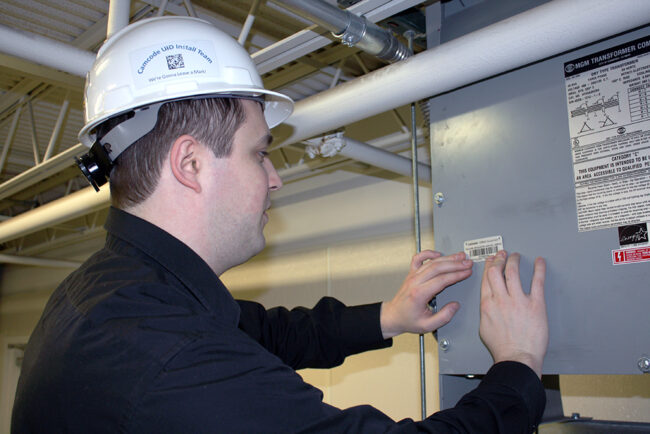 Get a Free Asset Label Evaluation Kit
Request a free asset label sample kit today and we will send you a kit to test our extremely durable labels in your own operating environment.
Get Free Label Samples ›
Get Asset Tags Designed For Your Industry
Our labels help solve your specific industry challenges. Find the asset tags designed for facilities in your industry.
"Camcode manufactured the labels with the exact information we wanted."
"We knew they were durable, would not fade, and would still be readable if paint got on them."
Caroline K.
Pipeline Engineer
"We needed the 'Swiss Army Knife' of tags."
"It was necessary to have an asset tag that could withstand the outdoor elements, yet was simple enough to meet basic tracking needs. We achieved both with Camcode's asset tags."
Discover Insights for Manufacturing Asset Tracking
Explore our case studies, blog, buyer's guides, specification sheets and more — and start learning more about the complex world of asset tracking. View All Resources ›
Keep Operations Efficient with Barcode Asset Tags
Find exactly what you need. And, if you don't find it, build it with Camcode. Talk to our team today.
Let's Talk ›