Standard Asset Labels Will Fail When Exposed to Chemicals/Fuels
Refineries, water treatment facilities, food processing equipment, restaurants, hospitals are hydraulic equipment are just a few common applications where assets are exposed to chemicals. These fluids will destroy standard printed metal or plastic asset tags. Camcode recommends Metalphoto® photosensitive anodized aluminum features a sub-surface image that is certified to resist a variety of industrial fluids and chemicals.
Camcode offers several chemical resistant asset label materials.
Metalphoto photosensitive anodized aluminum features a sub-surface image that is certified to resist a variety of industrial fluids and chemicals. See the list of fluids tested as per MIL-STD-810G here. If you have a specific application, we can facilitate testing.
For additional chemical resistance, we recommend our optional Teflon® coating. Camcode's Teflon coated labels resist solutions used in cleaning, pickling, painting, e-coating, and powder coating, as well as caustics and strong acids.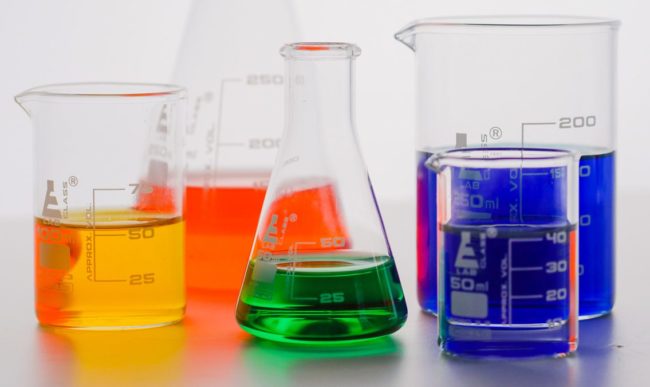 TRUSTED AROUND THE WORLD SINCE 1950






Explore Our Most Popular Chemical Resistant Lebels
Don't see what you need? Our product development team is on standby to design and build your perfect label.
Get A Custom Quote ›
The Hidden Cost of Inferior Labels
The cost of scan failure due to barcode degradation pales in comparison to the relatively low cost of an asset tag. When tags fade or detach, replacement can cost (both tag and installation labor) will far exceed the initial tag cost. Further, missing or un-readable tags can delay asset-critical maintenance.
Don't be penny-wise, but dollar foolish. Install the asset tag with a proven technology and track record to last – Metalphoto asset tags are certified to remain scannable and legible during the operating lifespan of your asset.
Common Use Cases for Chemical Resistant Labels
Some applications require more than an ordinary bar code label, and different levels of durability. Industries such as food processing, manufacturing, oil & gas, energy, and healthcare require durable bar code labels and asset tags that can withstand exposure to harsh chemicals and solvents. Common use cases for chemical resistant labels include:
Track & Manage Equipment Maintenance & Inspections
Industries such as food processing and healthcare rely on equipment that must be regularly maintained and inspected. With equipment in these industries subject to frequent cleaning and abrasion, these applications require durable label solutions that can hold up in these harsh operating conditions. Our chemical resistant label solutions offer the durability required to remain readable in the harshest environmental conditions, providing an always-readable, easily scannable bar code to enable seamless data entry and documentation of routine maintenance, inspections, repairs, and more. Staying on top of routine inspections and preventive maintenance not only improves compliance but also enables you to get the most out of your assets by maximizing the usable lifespan of your equipment and keeping it in optimal working order.
Monitor Equipment Usage & Access
Chemical resistant labels are often used to monitor equipment usage and access, which helps to reduce loss and theft when assets are regularly shared between work sites or locations. Chemical resistant labels make it possible to easily log an asset's location in a central database, so assets can be quickly located at any time. They're also used for documenting equipment usage, which is helpful in applications requiring routine maintenance activities after a certain period of usage, such as a number of hours a piece of equipment has been in operation between tune-ups.
Cut Costs By Making Data-Driven Decisions
By keeping track of your assets' complete history, including usage, maintenance, repairs, and other data, you can make decisions about repairs and replacements informed by data, reducing your overall costs in the long run. If an equipment asset is reaching the end of its expected lifespan, replacing the asset may be a smarter financial decision in some cases compared to investing in a costly replacement part. Chemical resistant labels provide a foundation for seamless data collection to maintain a comprehensive history of each asset to inform decision-making.
Dealing with More Than Just Chemical Exposure?
Camcode has asset tracking options engineered for all extreme operating conditions:
Learn More About Harsh Environment Labels
Explore our resources and articles that dive deep into the harsh environments where our labels thrive. View All Resources ›
"We needed the 'Swiss Army Knife' of tags."
"It was necessary to have an asset tag that could withstand the outdoor elements, yet was simple enough to meet basic tracking needs. We achieved both with Camcode's asset tags."
"Camcode took the time to understand our needs."
"Camcode took the time to understand our needs and offer durable solutions that will last throughout the different areas of our warehouse."
Keep Operations Efficient with Durable Barcode Asset Tracking Tags
If you're having trouble finding the ideal tracking solution for your project or organization, build it with Camcode. Talk to our team today.
Let's Talk ›