CMMS Maintenance Management Asset Tags
Track and maintain your assets to keep operations running smoothly.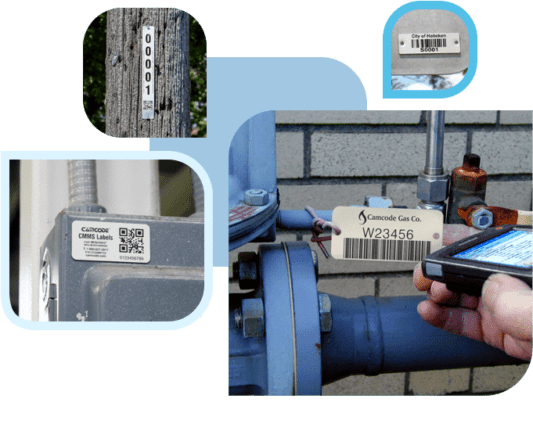 Automate Your Maintenance Management With Durable Barcode and QR Code Asset Labels
Facilities managers rely on systems and processes to keep their buildings and operations running smoothly. From equipment tags used to track and maintain assets in the restaurant industry, such as food processing equipment and refrigerated cases, to durable asset tags used for monitoring and tracking maintenance and inspections for HVAC equipment and other operational assets, facilities managers rely on Camcode's highly durable anodized aluminum asset tags for reliable, streamlined maintenance management. The image is sealed below the surface of the label, creating an impenetrable barrier to sunlight, water, salt, dirt, chemicals, solvents and temperatures up to 650°F for up to 20 years outdoors.
TRUSTED AROUND THE WORLD SINCE 1950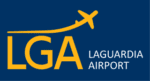 Find Your CMMS Maintenance Management Asset Tags
Our minimum order is $399. Higher-volume orders reduce the per-unit cost – to less than $1 each for an order of several thousand small CMMS tags – and exact prices depend on the material construction, size and quantity. Getting an exact quotation is easy – just request a quote.
Improve Tracking. Minimize Downtime.
For work order tracking, Camcode's asset tags are relied on to correctly identify distinct building assets and equipment and to initiate work orders by scanning the barcode on the equipment. For conditions monitoring, facilities managers and maintenance professionals rely on our bar code tags to identify measurement points and time/date stamp measurement activities. Camcode can even provide bar code labels to help with inventory control of spare parts, aiding facilities managers in ensuring that all building systems and equipment assets are functioning optimally, minimizing downtime and disruptions.
Data collection using barcode is faster, less expensive and more accurate than manual data collection. You can rely on Camcode's experience working with implementation teams using Maximo® and other leading asset management and facilities management software solutions.
Get a Free CMMS Maintenance Tracking Label Evaluation Kit
Request a free CMMS label sample kit today and we will send you a kit to test our durable labels and signs in your own operating environment.
Get Free Label Samples ›
Data Collection, Database Population, And Label Installation Services For Your Asset Tracking Project
Two of the most common barriers to beginning an asset tracking or asset management initiative are the labor hours and costs of reconciling incomplete or inaccurate database information, and installing unique asset labels for a large number of assets. Camcode offers a full suite of on-site data collection, data reconciliation, database population, and label installation services that can help get your asset management system up and running quickly.
Start Tracking Faster ›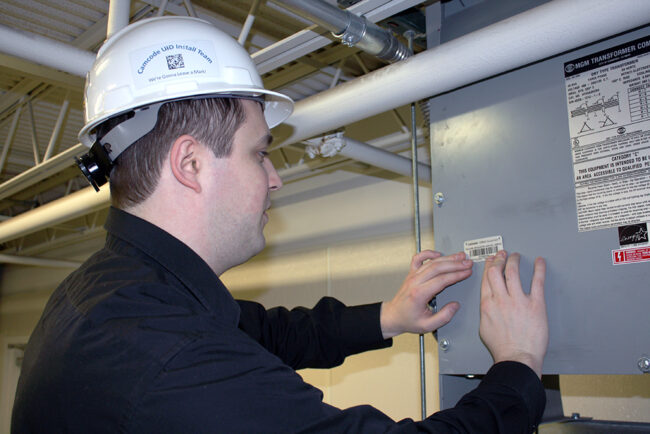 Get CMMS Maintenance Management Asset Tags Designed For Your Industry
Whatever facility you manage, our labels can help solve industry specific challenges.  Discover more asset tag solutions designed for facilities in your industry. View All Industries ›
Benefits of Asset Tags for Maintenance Management
Maintenance management is a necessary function across many industries, from restaurants to  manufacturing and beyond, and in companies and organizations of all types and sizes, from public entities like educational institutions and hospitals to small, private businesses. While the specifics of maintenance management differ across industries and individual companies, all facilities managers must develop systems and processes for tracking assets and equipment and ensuring that equipment and essential business services systems (like lighting and electrical systems) are functioning optimally.
Asset tags are used for identifying assets, monitoring equipment, and tracking maintenance activities, providing a foundation for efficient facilities management systems.
Durability
Camcode's facilities management asset tag solutions offer excellent resistance to chemicals, abrasion, and solvents. That means they can be installed on equipment that must be cleaned frequently or in environments in which they may be exposed to chemicals or other substances, without concern about weakening the attachment or hindering the readability of an asset's bar code over time. Multiple attachment options are available to suit the needs of your applications.
Readability Throughout the Life Of Your Assets
Camcode's durable asset tags for facilities management can withstand harsh conditions such as extreme cold, heat, and UV. In fact, when treated with our image intensification process, Camcode's Metalphoto labels have an expected exterior life span of more than 20 years.
Save Time and Improve Accuracy by Eliminating Manual Data Entry
Manual documentation of maintenance activities is an error-prone process, and problems like inconsistent naming conventions, incomplete asset tracking, and a lack of a centralized system for up-to-date maintenance data make it highly inefficient as your business grows. Camcode's facilities management asset tags integrate easily with leading asset management and facilities management software systems to create a centralized asset management database with up-to-date information about every asset. Your maintenance workers and other team members can easily and accurately identify unique assets and initiate work orders by scanning the equipment's barcode.
Reduce Facilities Management Costs
Implementing an asset tracking system makes it possible to easily determine the life expectancy of any equipment asset, the cost of repairs to date, and replacement costs, making it easier for facilities managers to make data-driven decisions regarding repairs and replacements and reduce facilities management costs. Camcode's asset tag solutions for facilities management pay for themselves over time by reducing maintenance costs, increasing productivity, and reducing rework.
Common Use Cases for Maintenance Management Asset Tags
Facilities management asset tags are used across many industries, from hospitals to manufacturing facilities, and for a variety of applications.
Tracking and Managing Equipment Maintenance and Inspections
Using asset tags to identify each equipment asset in conjunction with computerized maintenance management systems (CMMS) or facilities management software, facilities managers can maintain a complete and accurate maintenance history log for each unique asset. Many software solutions offer alerting features to notify facilities managers when inspections are due, when equipment must be recalibrated, or when preventive maintenance activities are due, helping facilities managers ensure that all equipment is in safe and efficient working order.
Monitoring Equipment Usage and Access
When equipment or other assets are shared between locations, it's easy to lose track of asset locations, increasing the risk of lost or stolen assets. Another issue is that if equipment usage logs are maintained in multiple locations for an individual asset, it's difficult to stay on top of maintenance requirements without a central data source. With facilities management asset tags, equipment usage can be easily logged in a central repository by scanning the equipment's barcode label, making the asset's current location and complete usage history easily accessible. With a centralized, up to date asset usage history, facilities managers can ensure that routine maintenance needs are never overlooked, so you can maximize the useful lifetime of your most valuable assets.
Auditing and Reporting
Facilities management asset tags, in conjunction with facilities management software or other asset management solutions, are often used for auditing and reporting. Facilities managers can easily generate reports for senior management and key stakeholders for making informed capital investment decisions. Reports can also be generated for accounting purposes, identifying the facility's current assets, usage history, investments in maintenance and repairs, and anticipated lifespan to determine depreciation.
Budgeting
By tagging equipment and other assets and accurately tracking each asset's history of maintenance and repairs, facilities managers can more easily allocate budgets to different buildings, different work functions, and even different equipment lines based on the age of each asset, frequency of repairs, and expected asset lifespans. Armed with this information, facilities managers can appropriately allocate adequate funds to replace aging equipment when an asset is reaching the end of its useful lifespan and determine the amount of budget needed to meet anticipated repair and maintenance needs.
Discover Insights for Maintenance Management
Explore case studies, blog posts, buyer's guides, specification sheets and more — and start learning more about the complex world of asset tracking. View All Resources ›
"It was great working with Camcode."
"We now have a more effective and efficient way to properly track our assets."
Bryan G.
Maintenance Supervisor
"We expect efficiency and data accuracy to increase dramatically."
The barcodes are eliminating mistyped numbers and speeding up the time it takes to accurately manage and track our assets.
Keep Operations Efficient with Maintenance Management Asset Tags
Find exactly what you need. And, if you don't find it, build it with Camcode. Talk to our team today.
Let's Talk ›