Inspection & Audit Management
Use durable labels for your most critical fixed assets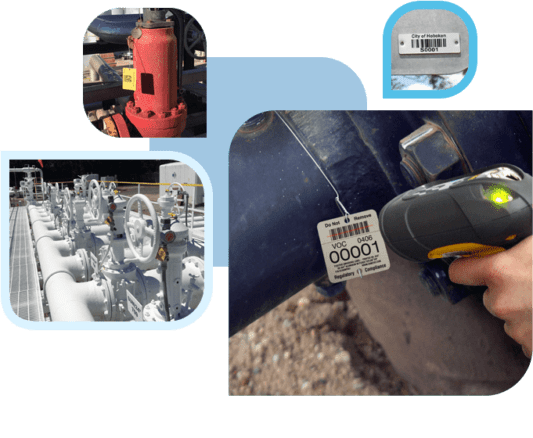 Manage and Maintain Your Capital Assets with Durable Labels
Prepare for inspection and audits by using durable labels for fixed assets. Designed for utilities, energy, transportation and building management, our durable labels offer maximum durability — so you always know the status of your most critical assets. 
Durable labels give you clear readability, accurate asset monitoring and maximum resistance to damage throughout your asset's lifespan. 

Easily validate the specifications, value and safety of assets with precision-designed labels.

Minimize safety and compliance risks. Collect accurate data from your labels and optimize the performance of your most critical assets. 
TRUSTED AROUND THE WORLD SINCE 1950




Choose Labels Designed To Manage Capital Asset Inspections
Maintain the integrity of your critical fixed assets. When inspections and audits are underway, you want identifiable assets, accurate data and safe, high-performing assets.  Use durable asset labels trusted by industry leaders in highly-regulated, asset-intensive industries to monitor serviceability and maintain compliance with industry inspection standards.
Get a Custom Quote ›
Designed to Meet the Most Critical Audit Management Use Cases
Your capital assets require regular inspections to ensure optimal performance and safety. Use labels designed to simplify audit management.
Get a Free Maintenance Tracking Label Evaluation Kit
Request a free CMMS label sample kit today and we will send you a kit to test our durable labels and signs in your own operating environment.
Get Free Label Samples ›
Stay Up-to-Date on Industry Inspection and Audit Management
Explore our case studies, blog, buyer's guides, specification sheets and more — and start learning more about the complex world of asset tracking.  View All Resources ›
"This has greatly improved our efficiency."
"Having the labels makes it much easier than manually entering an asset ID number. I feel it's cutting down on the time it takes to make sure we have the right equipment at the right location."
Dennis F.
Production Supervisor
"Camcode had the knowledge and experience to help us select a bar code label that will survive the average life span of our assets"
Keep Operations Efficient with Barcode Asset Tracking Tags
Find exactly what you need. And, if you don't find it, build it with Camcode. Talk to our team today.
Let's Talk ›