Durable Defense & Law Enforcement Barcode Labels
Military, defense and law enforcement asset identification solutions.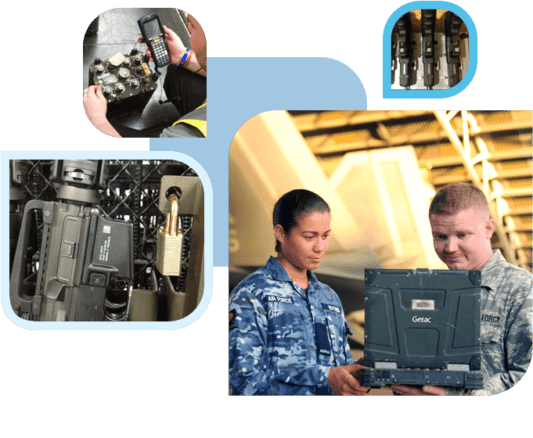 Labels That Meet Defense Standards and Last the Life of Your Assets
Military asset identification and tracking typically involves the unique identification of specific assets. Known as Unique Item Identification (UID), many countries around the globe are adopting an UID policy. Camcode has implemented UID programs in several countries (enabling contract holder) and has expertise in the engineering, manufacturing and installation UID labels. Here are some of the most common UID standards that military organizations and their suppliers must comply with:
MIL-STD-130 (USA)
STANAG 2290 (NATO)
DEF STAN 05-132 (UK)
DefCon 528, 644 & ASSC (UK)
DEF(AUST)1000C (AUSTRALIA)
DAOD 3010-1 (CANADA)
Get a Free UID Label Evaluation Kit
Request a free unique identification label sample kit today and we will send you a kit to test our extremely durable labels in your own operating environment.
Get Free Label Samples ›
Defense Labels for Any Application
Whatever your application, our labels help solve your specific defense asset management challenges. Find the asset tags specifically designed for defense organization or project.
UID Services to Make Defense Asset Tracking Simple
From on-site consultations and assessments to data management, UID label installation and IUID item registration, Camcode's customized UID services not only help you achieve compliance, but can also create value in your everyday business processes.  Track property, manage preventive maintenance, reduce operational costs, and more with Camcode's experience and best practices using automatic identification and data capture technology.
Explore Our UID Support Services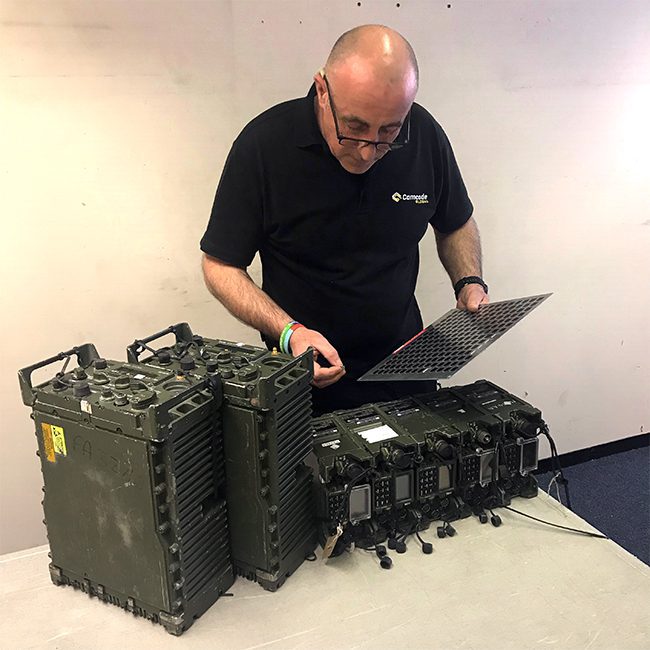 Stay Up-To-Date On Defense Asset Tracking
Explore our case studies, blog, buyer's guides, specification sheets and more — and start learning more about the complex world of defense asset tracking. View All Resources ›
"Camcode proved to be a fast and flexible partner."
"Camcode proved to be a fast and flexible partner when it came to the actual design, choice of UID label material and the best way to attach the UID labels to our assets."
Rune K.
Project/System Manager
"Camcode did a fantastic job helping us IUID labels for a government contract."
"Camcode did a fantastic job helping us IUID labels for a government contract. They were very knowledgeable and patient while guiding us through the process. The labels are perfect and exactly what our customer wanted. We will definitely use them again!"
Keep Operations Efficient with Barcode Asset Tags
If you're having trouble finding the ideal tracking solution for your project or organization, build it with Camcode. Talk to our team today.
Let's Talk ›