A Definition of CMMS
Computerized Maintenance Management Systems (CMMS) schedule, track and monitor maintenance activities to provide cost, component item, personnel and all reporting history. CMMS systems interface with production scheduling and cost systems, and are often used to follow system-wide preventive maintenance in government or large enterprises.
Benefits of CMMS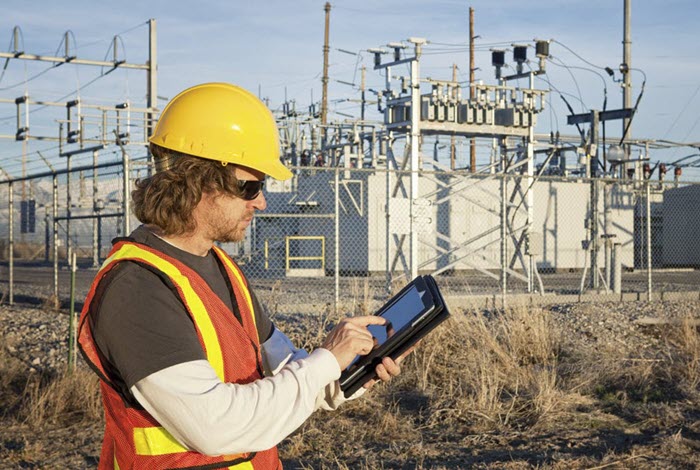 Computerized Maintenance Management Systems offer numerous benefits to companies, including a reduction in maintenance costs when the data is accurate and complete. Marking assets and points of maintenance with barcode sticker asset tags or Metalphoto® aluminum asset tags can help to manage relevant data, which allows your company to keep maintenance management programs up to date. Other benefits of CMMS include:
Asset management – CMMS enables streamlined recording of data related to your company's valuable assets and property, such as equipment and infrastructure assets. Asset management using CMMS allows you to ensure warranties are up to date, monitor the value of spare parts, and oversee service and warranty contracts.
Inventory control – In addition to monitoring maintenance and repairs for high-value, fixed assets, CMMS provides a framework for managing inventory, including spare parts, supplies, and other materials needed for production or service provision. Some CMMS provide solutions for tracking shipments, managing purchase orders, and ongoing monitoring of stock and inventory levels.
Preventative maintenance – Your company's high-value assets have an expected lifespan, but failing to provide ongoing preventative maintenance can shorten equipment lifecycles and make costly repairs and premature replacements necessary. A CMMS can help you monitor and manage ongoing preventative maintenance to ensure these valuable assets are in optimal working order.
CMMS solutions aid in regulatory compliance, safety management, inventory control, and overall effective asset management for companies focused on maintaining a healthy bottom line.
Best Practices for Using CMMS
Companies using CMMS solutions should establish standards for asset tag numbers and associated sequential item numbers for CMMS data, and it is important to define maintenance standards and verify that those standards are followed. Implementing standard practices, documentation procedures, and protocols ensures that the data managed within the CMMS is up to date and accurate.
Identifying and tagging assets, including meters, stored maintenance items, and stock locations, creates important information for the maintenance department and allows your maintenance team to carry out their important duties seamlessly. With good planning, identifying key assets and applying asset tags is quick and efficient, providing a framework through which your organization can effectively manage its materials, equipment, and other assets.
Manual data collection can be difficult and time-consuming. That's why the use of portable, handheld barcode scanners is recommended to streamline the data collection process. With proper asset identification tags coupled with portable barcode scanners, maintenance workers and other staff can quickly and easily enter data, update information, and record maintenance procedures, parts orders, and other information with minimal data entry errors.
The information you get from a CMMS is only as good as the property information you enter. That's why it's important to analyze current CMMS data to create a road map to guide your enterprise maintenance staff.
Improving Equipment Performance with CMMS


One of the key benefits of CMMS is the ability to improve the performance of your company's equipment and maximize the usable lifespan of your most expensive assets through regular maintenance and repairs.
With a CMMS, you'll reduce equipment downtime with careful planning. Ongoing maintenance means less unexpected repairs, resulting in less downtime. Likewise, effective inventory management means you won't be faced with unexpected downtime because it was necessary to re-order a spare part that wasn't readily available in your company's inventory.
CMMS also allows for improvements in quality rate. By monitoring equipment usage, you'll gain valuable data on the actual effectiveness and quality of your equipment. Tracking data such as the number of hours per 100 hours that a piece of equipment operates at expected quality standards provides key insights that can help drive future decision-making and planning, allowing you to optimize the use of your existing assets and make sound purchasing decisions.
Recommended Reading on CMMS
For more information about CMMS and related topics, such as handheld barcode scanners, visit the following resources:
Asset Tracking Solutions from Camcode: