Enterprise Asset Management (EAM) is a complex function that can transform business operations through the use of software tools. One of the most popular and recognized of these platforms is SAP, which processes over 75% of the world's business transactions. SAP software solutions include dozens of products, including a centralized asset management platform that integrates seamlessly with durable asset tags to support a comprehensive, reliable asset management program.
This list of the top 20 SAP enterprise asset management consultants is a great place to look for resources that can support your unique SAP needs. You'll find large consulting firms and smaller niche providers that have offices and experts available throughout the world. Many of these consultants can also design customized engagements to create a truly collaborative approach to SAP software development. The SAP software consultants are listed in alphabetical order below but are not ranked or rated in any way.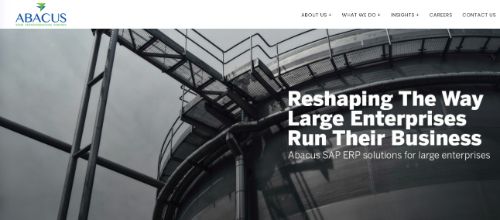 Abacus Global is a global consultancy firm based out of Pakistan that focuses on business transformation services. They offer a complete suite of SAP consulting, technology, and managed services to assist with platform implementation, development, and expansion plans. With offices in 5 countries and hundreds of clients, they have a truly global footprint and resources available to serve unique enterprise needs.
AG Consultancy and Apps is a global firm that specializes in SAP projects and is a certified SAP Gold Partner. This company has deep expertise in asset management and product lifecycle management through an active roster of consultants. They can support work related to overcoming SAP Plant Maintenance (PM), Project Systems (PS), and Materials Management (MM) challenges.
Anglepoint is a popular software asset management company with a global network of member firms that can assist with complex projects. As an SAP partner, this firm has numerous resources that can be deployed for SAP licensing and other consulting services. They also have a number of additional service offerings to support asset management including managed services and optimization services.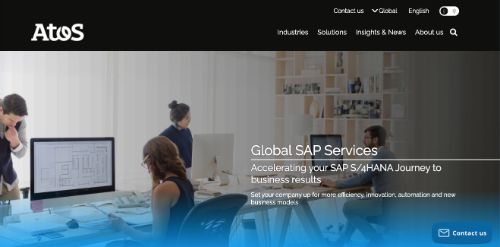 Atos is a worldwide leader in digital software consulting and decarbonization services. Core capabilities include managed services and digital workplaces with expertise in areas like cybersecurity, customer experience, and cloud computing. Atos can help manage an SAP infrastructure and the industry adoption of the latest SAP S/4HANA technology.
Boyum IT Solutions is a global SAP Business One consulting firm that has over 8,000 customers throughout the world. The company provides support in areas including manufacturing, usability, logistics, and CRM. Through their website, they also offer access to extensive training resources and virtual classrooms to assist customers as they develop their competencies.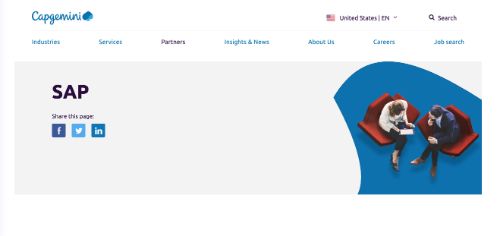 Capgemini is an SAP implementation service partner that has over 40 years of experience working with clients worldwide. This firm takes a collaborative approach to its engagements and is one of the leading providers of SAP S/4HANA certifications. They have received several awards for their innovative methodologies and offer a diverse set of business services.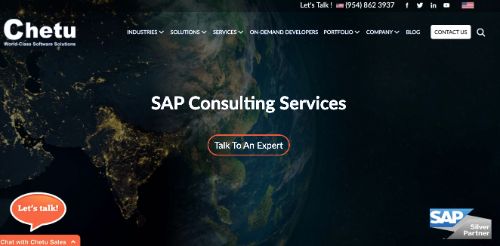 Chetu is a global provider of software-based solutions and consulting services. As an SAP Silver Partner, the team at Chetu can be relied upon for even the most challenging SAP implementation and configuration challenges. Additional services include SAP data migration, software customization, and SAP integration consulting.
CONET Business Consultants GMbH is a Germany-based firm that offers a large portfolio of SAP consulting services. Core competencies include strategy development, business process management (BPM), and software implementation. The team can also support the design of very complex SAP system landscapes that include external servers and integrations.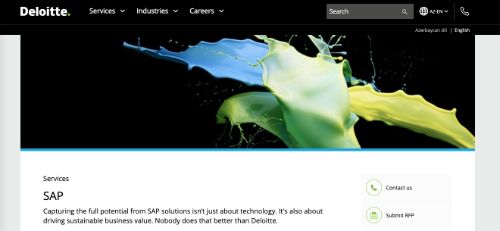 The global consulting firm Deloitte supports a wide range of industries and technology platforms, including SAP. They have a team of over 12,000 SAP practitioners in 135 countries that can be leveraged to assist with your projects. Deloitte is also an SAP Global Partner for Services and has a deep relationship with the software provider.
Dynamo Infotech is one of the world's largest providers of SAP software and services. The company's core offerings include SAP implementation, rollout, and support that includes future upgrades and custom integrations. Their goal is to provide end-to-end IT services for SAP that ultimately lead to greater ROI and efficiencies for their clients.
GMB Technology is a global business management consulting firm with over 10 years of experience optimizing SAP deployments. They specialize in billing and revenue management and are a designated SAP Silver Partner. In addition to traditional consulting services, GMB also provides pre-packaged solutions for SAP payment reconciliation and other financial processes.
Havensight Consulting Group is headquartered in Chicago, Illinois, and provides consultative and pre-built SAP solutions. The pre-built offerings include SAP Asset Manager extensions that can reduce deployment times and processing costs. Another example is the SAP UI5 inventory transaction set that improves inventory management functions within the software.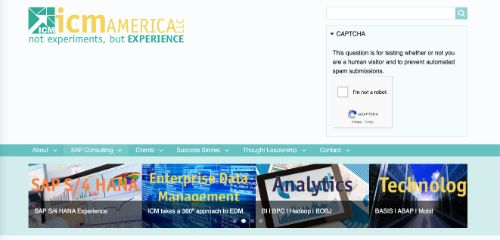 ICM America focuses on SAP enterprise data management with services that include data governance, data storage, and data distribution. With over 20 years of experience working with SAP, ICM has a large body of knowledge to pull from. They can help develop customized strategies based on industry best practices that contribute positive benefits to your SAP processes.
License Dashboard is a UK-based consulting firm that specializes in software audits, GDPR compliance, and data normalization. For SAP customers, License Dashboard is an excellent resource for software asset management. They can help organize the hundreds of different possible SAP licenses and help reduce common risks and associated costs.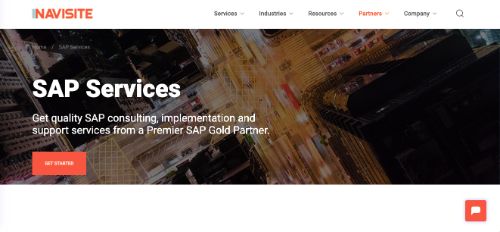 Navisite offers SAP consulting and support services through its worldwide network of partners. They offer expertise for SAP HANA, SAP S/4 HANA, and SAP Data Intelligence. Navisite is also an SAP Gold Partner with significant experience in software migrations and cloud deployments.
Prometheus Group is known for its enterprise asset management platform that can be integrated with leading enterprise software such as IBM Maximo and SAP. The client service team at Prometheus includes SAP consultants that provide training and consulting services. Value-added services include business process redesign, SAP configuration optimization, and STO development.
Rizing is a recognized global consulting firm that specializes in human capital management and enterprise asset management. Consulting service offerings include business process development and asset management health checks. Working with Rizing can maximize the return of your SAP investment and improve the quality of your future IT roadmap.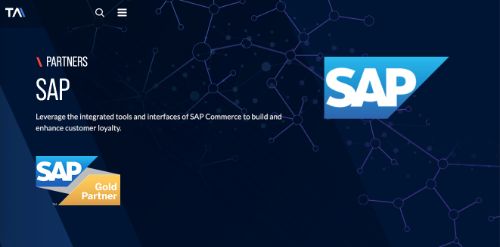 TA Digital is a global digital transformation agency with extensive expertise in SAP, Adobe, and Salesforce platforms. This firm provides packaged and customized services for working with SAP Analytics Cloud, Commerce Cloud, Customer Data Cloud, and Marketing Cloud. TA also has an extended network of partners that can provide unique expertise for individual projects.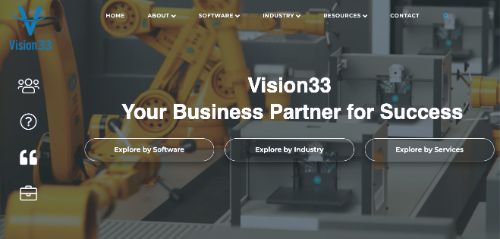 Vision33 has a global footprint and head offices in the U.S., Canada, and the United Kingdom. The company offers various IT professional services including support for the SAP Business One ecosystem. In addition to SAP Business One implementation management, Vision33 can also manage custom cloud deployments and disaster recovery efforts.
Zag, a division of Accenture, is an SAP functional consulting agency that is a large player in the Australia and New Zealand regions. This team is experienced in enterprise asset management and financial management using SAP software tools. Additional areas of expertise include customer relationship management, supply chain management, and supplier relationship management.