Durable Asset Tracking Labels and Services
Application-specific labels, identification tags and barcodes.
Trusted Around the World since 1950






Custom Labels For Every Application
Application engineered to last
Get durable, customized asset labels that remain scannable and affixed to your asset through its lifecycle, integrate with any software or scanner, and are delivered to facilitate efficient and accurate installation.

Designed for Durability
Avoid repurchase, replacement, and re-installation by investing in durable asset labels built to last.

Tested in Every Environment
From outer space to off-shore oil rigs to the gas meter outside your house, our labels have been trusted in the harshest operating environments since 1950.

Software Compatible
Link your assets to any asset tracking software and scanner system without worry. Our durable asset labels support linear, 2D, QR and any other barcode symbology.

100% Customizable
Whether you need labels for warehouse racks or fighter jets, we will work with you to design and manufacture the right label, data structure and attachment method for your application.

Ready to Use
Our labels come ready to attach ~ whether that's with the right adhesive for your surface, hang-ties or metal rivets; we make installation easy.

Dedicated Customer Service
When you reach out, you'll talk to a real human with deep barcoding application experience. Our U.S.-based customer service teams are here to help you.
Labels Are Complex. We Make Them Simple
We don't just make labels. We design, develop, manufacture, test, ship, and, if you like, even install — supporting you at every stage of asset or location tracking.
Let's Talk ›
Find the Right Labels for What You Need
There's a label for that.
Don't see your specific need addressed? Reach out to our team to explain what you need. Chances are, we can build it.
Experience the Difference the Right Label Makes
Durable barcode labels complete your asset management or warehouse management system and solidify the integrity of your asset register.

Increase Efficiencies
Scan quickly and find what you need fast. The right labels reduce manual data entry and costly errors.

Improve Safety
Ensure your critical equipment is in working order. Automate preventative maintenance with CMMS-based labels.

Reduce Costs
Track your inventory. Reduce downtime. Get the right data in the right place at the right time so nothing is wasted.

Integrate Systems
Seamlessly integrate your asset tracking or warehouse software systems with labels designed for how you work.

Access Support
Connect with your team member or customer support anytime. We're 100% here to support your needs.

Improve Data Accuracy
Automate data generation with guaranteed no-duplication. With our durable asset labels, you get 100% data accuracy.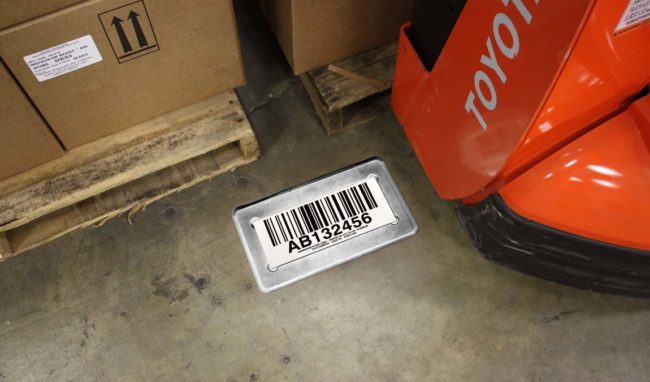 "We expect efficiency and data accuracy to increase dramatically."
The barcodes are eliminating mistyped numbers and speeding up the time it takes to accurately manage and track our assets.
"We needed the 'Swiss Army Knife' of tags."
"It was necessary to have an asset tag that could withstand the outdoor elements, yet was simple enough to meet basic tracking needs. We achieved both with Camcode's asset tags."
Get Support with Asset Management Services
Go beyond labels. Get the help you need.
Build a better asset management program with accurate data. We'll help you get there. Ensure the integrity of your asset register with our value-added services. We'll even help with label installation, so you can start seeing improvements as soon as possible. Camcode's extensive collection of tailored services includes project management, data management, and uniquely engineered identification products to deliver a completely personalized asset tracking solution.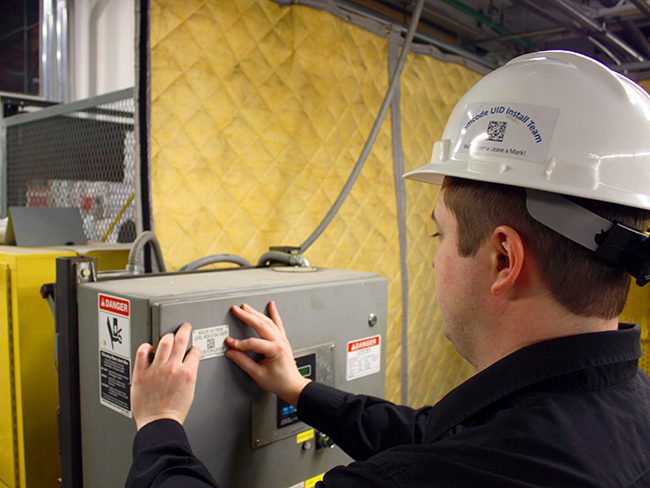 Keep Operations Efficient with Facility Management Asset Tags
Find exactly what you need. And, if you don't find it, build it with Camcode. Talk to our team today.
Let's Talk ›