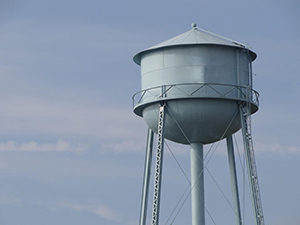 The U.S. water industry faces many sustainability challenges year after year. So what are some key practices the industry can implement now to maintain efficient operations in the future? Black & Veatch's 2013 Strategic Directions in the U.S. Water Industry report named global best practices in asset management a priority for the industry. If established, global best practices in asset management could have numerous positive and far-reaching impacts on the industry.
Black & Veatch's data suggests that the U.S. water industry is already in the early stages of developing a deeper understanding of the impacts of effective asset management and implementing frameworks and infrastructure accordingly. More than 70 percent of survey respondents indicated that they expect to have functional asset management programs in place within three years. "Either that, or be industry leaders in the development of asset management concepts and ideas," according to a summary of the report at BV.com.
The 2014 Strategic Directions in the U.S. Water Industry report expands upon this theme further, noting, "Adopting a best practice asset management framework is an approach utilities can take to overcome their most significant challenges related to capital investment, operational costs, customer education and water conservation."
The report points out that the top five industry issues identified in the annual survey represent "the core tenets and ultimate benefits of asset management." These industry issues include:
Aging water and sewer infrastructure
Ability to fund capital programs
Managing capital costs
Justifying capital improvement programs/rate requirements
Managing operational costs
Other issues plaguing the industry found among the top ten concerns include:
Increasing/expanding regulation
Aging workforce
Information technology
Treatment technology
Recruiting IT, engineering or other employees for specialized fields
How does asset management begin to solve these challenges? To start with, asset management enables utility leaders and management staff to "shift their viewpoints from a facility to an objective."
It's more than just being able to identify the age of an asset, but the ready access to in-depth data and quantifiable predictions such as the likelihood of an asset to fail and the resulting impacts of a failure that makes asset management such a powerful tool for the utility industry.
Asset management frameworks provide a foundation for clarifying goals and objectives and clearly defining the role that every individual, process, and asset plays in meeting those goals. Within an asset management framework, asset lifecycles are managed within a strategic context, with the ability to weigh considerations such as capital, operational and maintenance expenses, risks, and service levels.
The four asset management frameworks for the U.S. water industry include:
PAS 55
ISO 55001
WERF-SIMPLE
EPA – Asset Management
However, the 2014 report uncovered a "general lack of awareness of available asset management frameworks," with none of the four primary asset management frameworks reaching an awareness level of 50 percent. As such, the report provides a comprehensive analysis of the available asset management frameworks along with the benefits of asset management in the water industry. But how does a utility company go about choosing a framework from which to operate?
The report identifies the top five considerations in choosing an asset management framework, including:
Simple to understand
Covers all asset lifecycle activities
Proven benefits through use by others
Considers the role of people in asset management
Ability to undertake a gap assessment
With a number of different framework options and varying pros and cons for each, the need for a globally accepted standard in asset management is evident. While there may not yet be a globally accepted standard of practice yet, it's on the horizon. Adopting effective asset management practices is critical today in order to set the foundation to readily adapt to future regulations and standards – not to mention, the many benefits asset management offers in addressing the key challenges facing the utility industry today.
Camcode has experience in assisting utility organizations with top to bottom asset management programs. We can manage data to assure accuracy, custom design utility asset labels and identification marks, and even install your labels. We can also assist with software and hardware solutions to complete your asset management program. Contact us today for more information on how we can help improve your business processes through asset management.