Doing More With Less: Maximizing Efficiencies Utilizing QR Codes
Watch the webinar on-demand now.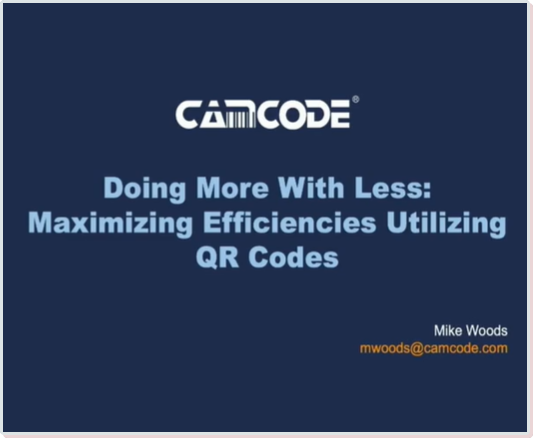 Doing More With Less: Maximizing Efficiencies Utilizing QR Codes
Learn Three Ways to Save Labor Hours & Money Using QR Code Tags
Companies, organizations, asset managers, and property managers across every industry are always looking for ways to save labor hours. QR codes offer a way to instantly link an asset to valuable data, which is an extremely powerful tool that enables a wide variety of applications that can help save time and money.
At the NPMA NES 2023 conference, Camcode presented a talk that showed how three industry leaders are using QR code labels for three different applications that are all geared toward saving time and improving accuracy on asset tracking and management.
Need help on your asset management project now?  Reach out and talk to a member of our expert team.
Let's Talk ›
TRUSTED AROUND THE WORLD SINCE 1950






Discover Insights Into Asset Management
Explore our blog, buyer's guides, specification sheets and more — and start learning more about the complex world of asset tracking. u003ca href=u0022https://www.camcode.com/resources/u0022u003eView All Resources ›u003c/au003e
Keep Operations Efficient with Asset Management Labels u0026 Tags
Find exactly what you need. And, if you don't find it, build it with Camcode. Talk to our team today.
Let's Talk ›