Get a Free Warehouse Label & Sign Evaluation Kit
Request the free evaluation kit by completing the form below and we'll mail samples of our durable warehouse labels & signs to test in your own facility or operating environment.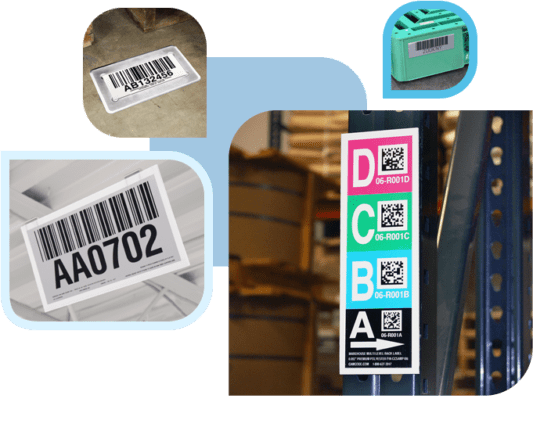 Get Your FREE Label & Sign Kit
We'll mail you a FREE Label & Sign Evaluation Kit that you can test!
Designed to meet your unique needs — from specialty storage to aisle markers and multi-level warehouse rack labels to indestructible floor labels — our solutions help streamline workflows and improve accuracy across your facility.
Instantly identify locations with warehouse location tags that are easy to scan and integrate seamlessly with your Warehouse Management System (WMS).
Streamline workflows with long-range retro-reflective barcode labels and rack labels that improve tracking efficiency and reduce picking and stocking errors.
Custom warehouse labels are engineered to work in any operating environment; including outdoors, refrigerated storage or facilities with chemical exposure.
"We selected the Metalphoto option because it gave us the durability we needed."
"We selected the Metalphoto option because it gave us the durability we needed in an active area where freight and equipment could come in contact with the barcode. The labels also have great barcode scanner readability."
Scott T.
IT Product Manager
"We found Camcode's barcode system to be the most cost-effective and efficient solution."
Things move fast around here, and we needed a barcode system that provided easy and accurate scanning.
Stan M.
Logistics Manager
ORGANIZATIONS THAT CHOOSE CAMCODE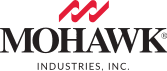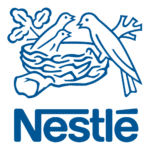 Reach Your Goals Faster With Our Installation Services
FIND OUT HOW WE SOLVE FOR THE WAREHOUSE AND LOGISTICS INDUSTRY.
Labels are essential for an efficient warehouse. In your facility, everything has a place and warehouse location tags and signs help keep track of every pallet, container, and tote.
The right warehouse labeling solutions improve efficiencies across your facility, helping improve traffic flows, reduce human errors, instantly track inventory, warehouse locations and assets — while giving your workers the tools they need to get the right items in the right place.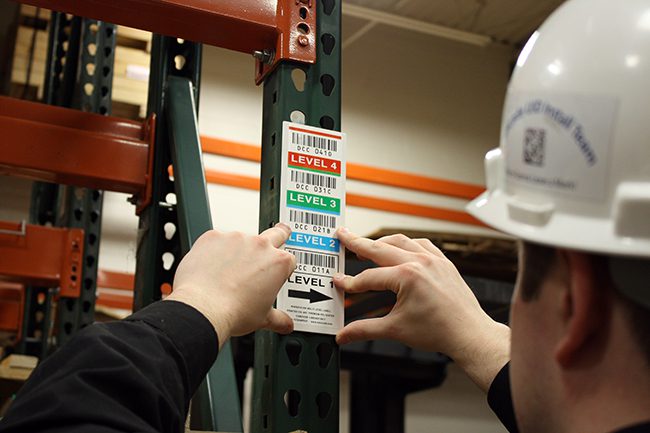 Optimize Workflows Across Your Facility with a Warehouse Labeling Solution
IMPROVE ORGANIZATION, EFFICIENCY, AND ACCURACY
Labels are an integral part of a scalable warehouse labeling system. Our teams know how to ask the right questions and devise custom solutions to help you evolve your warehouse management practice.
Connect your warehouse labeling system to your software for complete integration and maximum revenue generation. You need more than a label. You need a labeling solution.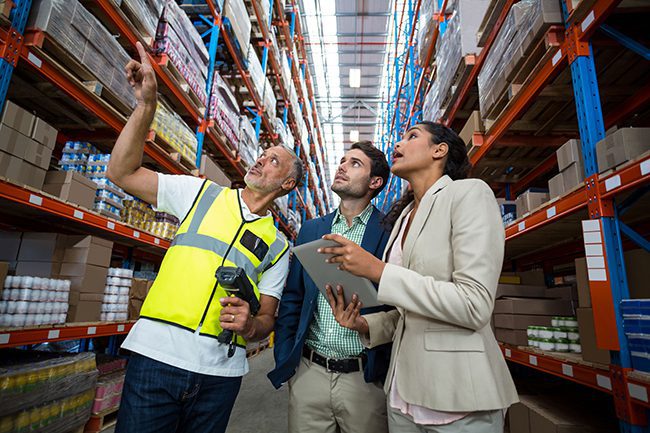 Field Proven for Over 40 Years
Founded in 1979, Camcode©  Is a worldwide leader in the design and manufacturing of durable, pre-printed barcode labels.  We offer customized services for asset and data tracking applications that utilize automatic identification & data capture.
Camcode's extensive collection of tailored services includes project management, data management, and uniquely engineered identification products to deliver a completely personalized asset tracking solution.
Horizons Incorporated does not warrant performance of its materials in any environment.
Materials must be tested in specific anticipated operating environment.