SRP – Using Maximo Mobile and Camcode Barcode Labels to Improve Data Accuracy
Watch the On-Demand Webinar by filling out the form below. We'll email you a link to the recorded session that you can view on your device.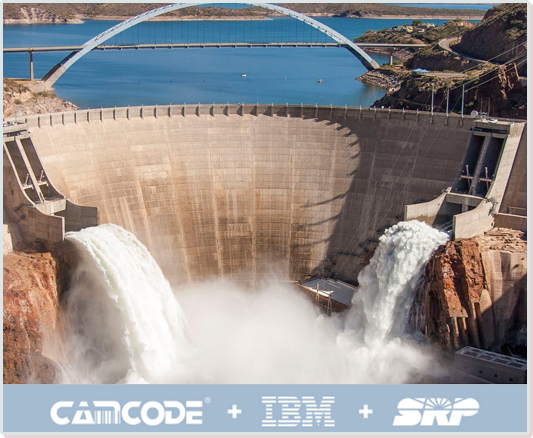 GAIN INSTANT AND ACCURATE ACCESS TO ASSET DATA
Learn How Salt River Project Saved Thousands of Man Hours Per Year Using Maximo Software With Camcode CMMS Labels
In this on-demand webinar, Jody Damron from Salt River Project, Lacey Lurges from IBM and Lou Peeples from Camcode discuss and demonstrate:
How Salt River Project (SRP) achieved data accuracy by connecting the correct work order to the correct asset 100% of the time
Benefits that SRP gained by implementing Maximo Mobile in conjunction with Camcode QR code labels
The role QR code labels play in providing real-time updates on asset data
A live demo of Maximo Mobile highlighting its capabilities
"Our salesperson was very helpful in explaining how bar codes work."
"There was a lot that I didn't understand about the implications of bar code symbologies. Our salesperson was very helpful in explaining how bar codes work, and helped us select a different product than we had envisioned."
James B.
Manager of Information Technology
"We needed the 'Swiss Army Knife' of tags."
"It was necessary to have an asset tag that could withstand the outdoor elements, yet was simple enough to meet basic tracking needs. We achieved both with Camcode's asset tags."
ORGANIZATIONS THAT CHOOSE CAMCODE






Improve Tracking. Minimize Downtime.
DATA COLLECTION USING BARCODE IS FASTER, LESS EXPENSIVE AND MORE ACCURATE THAN MANUAL DATA COLLECTION
For work order tracking, Camcode's asset tags are relied on to correctly identify distinct building assets and equipment and to initiate work orders by scanning the barcode on the equipment. For conditions monitoring, facilities managers and maintenance professionals rely on our bar code tags to identify measurement points and time/date stamp measurement activities.  You can rely on Camcode's experience working with implementation teams using Maximo and other leading asset management and facilities management software solutions.
The Superior Durability of Metalphoto©
TRUSTED FOR OVER 50 YEARS BY THE US ARMED FORCES, NASA, CATERPILLAR, AND BOEING
Metalphoto is a photosensitive anodized aluminum that can hold the line in demanding industries.  It features a sub-surface image that has the fine image resolution to support bar codes and QR codes of any symbology, and offers unparalled resistance to damage from abrasion, weather, chemicals, corrosion, and UV exposure.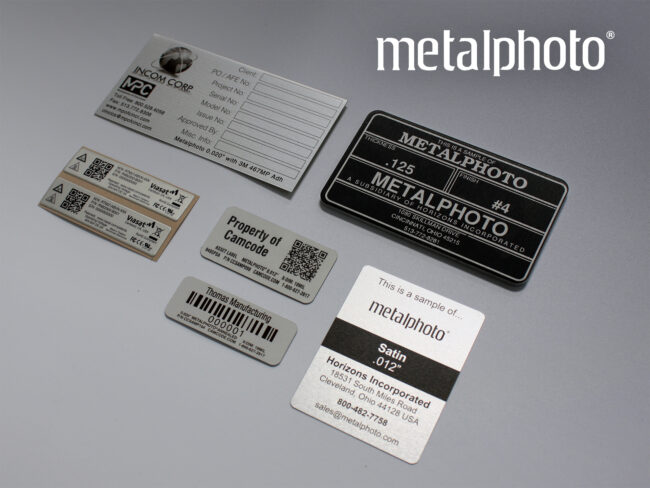 Field Proven for Over 40 Years
Founded in 1979, Camcode© Is a worldwide leader in the design and manufacturing of durable, pre-printed barcode labels. We offer customized services for asset and data tracking applications that utilize automatic identification u0026amp; data capture.rnrnCamcode's extensive collection of tailored services includes project management, data management, and uniquely engineered identification products to deliver a completely personalized asset tracking solution.
Horizons Incorporated does not warrant performance of its materials in any environment.
Materials must be tested in specific anticipated operating environment.