Get a Free Bar Code, QR Code, 2D & Text Asset Label Evaluation Kit
Request the free evaluation kit by completing the form below and we'll mail samples of our durable labels to test in your own facility or operating environment.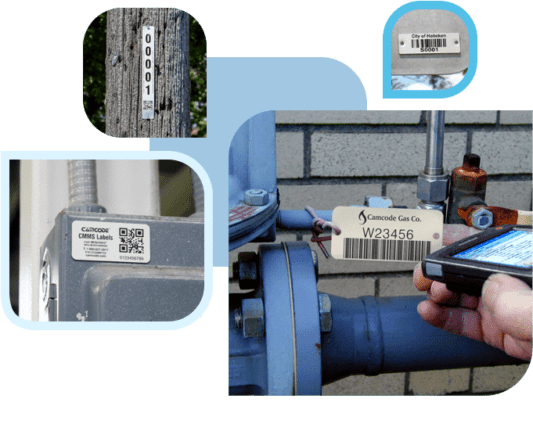 Get Your FREE ID Label Kit
We'll mail you a FREE ID Label Evaluation Kit that you can test!
Tagging your items with a durable, permanent bar code label establishes and preserves the integrity of your asset register and allows you to track item-specific information (e.g. ownership, location, value, status, etc.)
Labels custom manufactured to your specifications.
Integrates easily with any asset management software.
Automate inspections, maintenance and other processes.
Eliminate human error and save man hours and money.
For indoor, outdoor, heavy-duty, industrial uses.
Abrasion, UV, high-heat, corrosion and chemical resistant.
Variety of adhesives and attachment methods.
Anodized aluminum, stainless steel, polyester and vinyl materials available.
"We needed the 'Swiss Army Knife' of tags."
"It was necessary to have an asset tag that could withstand the outdoor elements, yet was simple enough to meet basic tracking needs. We achieved both with Camcode's asset tags."
"Camcode had the knowledge and experience to help us select a bar code label that will survive the average life span of our assets"
ORGANIZATIONS THAT CHOOSE CAMCODE






What Makes Camcode Labels and Tags Better?
OUR LABELS ARE CREATED WITH A PROPRIETARY PHOTOSENSITIVE ANODIZED ALUMINUM SUBSTRATE: METALPHOTO
Metalphoto offers many unique features including:
Exceptional image resolution that allows for security and microprint options
Ability to support a unique bar code or QR code and letter/number combination on every tag
Available in rigid and foil thicknesses
Tags that last over 20 years outdoors without fading or degredation.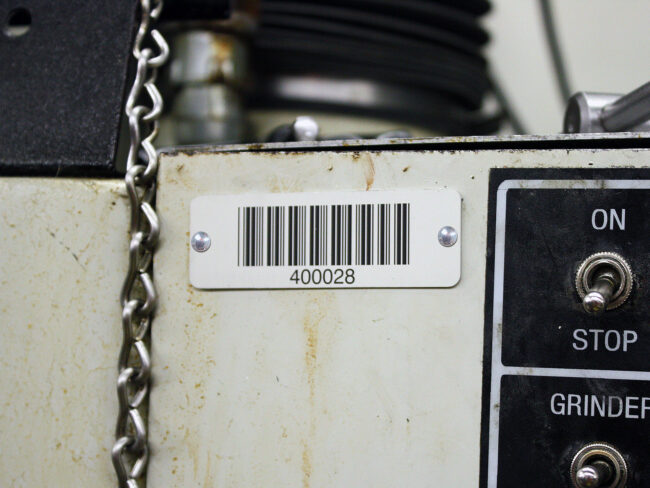 The Superior Durability of Metalphoto©
TRUSTED FOR OVER 50 YEARS BY THE US ARMED FORCES, NASA, CATERPILLAR, AND BOEING
Metalphoto is a photosensitive anodized aluminum that can hold the line in demanding industries.  It features a sub-surface image that has the fine image resolution to support bar codes and QR codes of any symbology, and offers unparalled resistance to damage from abrasion, weather, chemicals, corrosion, and UV exposure.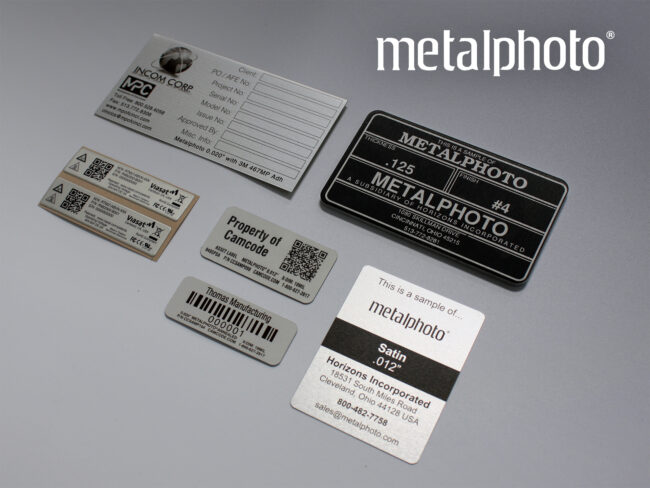 Field Proven for Over 40 Years
Founded in 1979, Camcode©  Is a worldwide leader in the design and manufacturing of durable, pre-printed barcode labels.  We offer customized services for asset and data tracking applications that utilize automatic identification & data capture.
Camcode's extensive collection of tailored services includes project management, data management, and uniquely engineered identification products to deliver a completely personalized asset tracking solution.
Horizons Incorporated does not warrant performance of its materials in any environment.
Materials must be tested in specific anticipated operating environment.