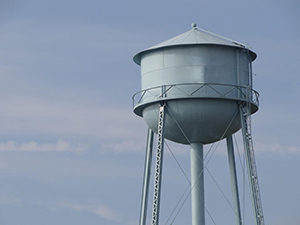 A strong infrastructure is the lifeblood of any utility company. Without it, consistent delivery of services to meet consumer demand is next to impossible. Not to mention, a weak infrastructure causes operation costs to skyrocket, and utilities quickly find themselves underwater with no means to justify the rate increases necessary to continue providing services at minimum acceptable levels. As the utility industry looks to building and maintaining a strong and stable infrastructure as the only path to success moving forward, asset management emerges as the framework that makes a strengthened, sustainable infrastructure within reach.
WaterEUM.org (which stands for Water Effective Utility Management) identifies 10 attributes of effectively managed water sector utilities. Several of these attributes point to the need for building a strong, sustainable infrastructure and the need for effective asset management programs. Here's a look at a few of these key attributes and how they relate to the need for sustainable infrastructure and asset management.
Product Quality
Water utility companies are tasked with providing safe, consumable water that's been adequately treated and meets regulatory and reliability requirements. Asset management aids utility companies in ensuring that equipment and other assets are properly maintained, in good working order, and are meeting acceptable standards in production and other processes.
Customer Satisfaction
Providing reliable, responsive, and affordable services at service levels acceptable to customers is no simple task. Asset management and maintenance tracking enables utilities to provide the maximum service levels at the lowest possible cost through maximizing the usable lifespan of assets, avoiding unnecessary and unexpected asset replacements, and minimizing operations costs.
Operational Optimization
"Good enough" is not good enough in the utility industry. Companies are constantly facing pressure to do more with less and make ongoing improvements to efficiency and reliability. Asset management and maintenance tracking allows utilities to identify the most cost-effective improvements and minimize resource utilization without impacting levels of service.
Financial Viability
Utilities are all too familiar with the term "cost-cutting measures." With a comprehensive asset tracking and management program, utilities are able to better understand life-cycle costs and establish the perfect balance between long-term debts, asset values, and operations and maintenance expenses.
Infrastructure Stability
The positive impacts of implementing an asset management program are felt strongly in the area of infrastructure stability. It's absolutely essential for utility companies to be aware of the condition, age, operational status, and costs associated with critical infrastructure assets. With asset and maintenance tracking solutions designed specifically for utilities, companies gain complete visibility into the entire asset infrastructure. Analysis of this essential data makes it possible to report on, forecast, and optimize operations. For instance, asset tracking facilitates the setup of regular, ongoing maintenance schedules, keeping those critical assets in good working order and maximizing the usable lifespan of every asset. Additionally, lifespan predictions become more accurate, allowing for a more precise forecast of when costly infrastructure replacements will be necessary.
Stakeholder Understanding and Support
Finally, stakeholder understanding and support is necessary for effective utilities management. Actively involving stakeholders in decisions that will impact them is one thing, but asset management provides utility leaders with valuable data that can justify the need for rate increases or investments in infrastructure replacements. Combined with accurate projections illustrating how today's investments will reduce operational costs and improve service delivery in the future is invaluable in convincing hesitant stakeholders to support a proposal.
It's no surprise, given the many areas of effective utilities management that are aided and supported by sound asset management programs, that asset tracking is becoming the gold standard in the industry. Asset tracking and maintenance management are investments that pay off multi-fold with positive benefits that are felt not only by utilities, but the consumers they serve.