Asset Performance Management (APM) has become a critical differentiator for process-oriented businesses. Extracting more value out of a company's infrastructure is not a new concept, but recent improvements in software and technology have enabled new levels of asset performance. It's an exciting time for professionals working in the asset management space, and there are several ways that a company can approach it.
In this post, we'll review 5 ways that you can optimize your asset management process. We'll discuss topics such as data management and maintenance while sharing ideas that could be useful for your business. Comparing your internal efforts to these best practices can help uncover new ways of organizing your work to create greater efficiencies and lower operational costs.
Why Businesses Use Asset Management

An asset is defined as any item of value that is deemed important by the organization. Many companies track the thousands of assets they own in an Enterprise Asset Management (EAM) program. These platforms act as a central repository for all assets and associated information that may need to be reviewed over time.
Asset management software is used in conjunction with asset tags and barcode labels to tag and track high-value assets. These tags include metal equipment tags, facilities management asset tags, and other durable barcode labels such as Metalphoto® barcode labels that remain readable throughout the lifespan of your assets and can be quickly and easily scanned with barcode scanners for faster, more accurate documentation.
When proven asset management practices are applied to these systems, they can deliver greater efficiencies and reduced costs for maintenance and upkeep. A focus on asset management also leads to more organized facilities and robust inventory controls that will improve customer satisfaction.
1. Create a Strategic APM Roadmap
One of the best ways to ensure the long-term success of asset management is to create a strategic asset performance management roadmap. This effort should have buy-in from executive stakeholders who will need to support the initiative and approve the budget for asset management improvements. A roadmap also helps your team identify important long-term technology trends and other factors that may influence hardware and software purchasing decisions. It's always helpful to consider a time horizon of several years for budget and asset planning purposes.
2. Perform Regular Asset Audits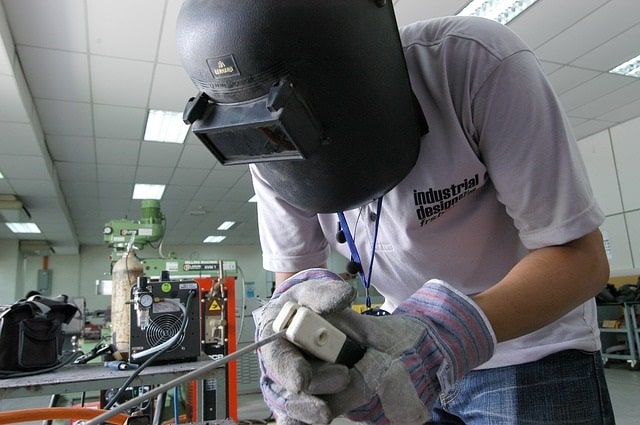 If it has been some time since a complete asset audit was conducted, it's worth taking the time to conduct an audit and ensure that your current inventory is accurate. It's very difficult to optimize asset management practices without an asset database that can be trusted. Many times, an asset audit can also identify underutilized equipment that can be sold or disposed of. When conducting an asset audit, it's also a great time to review barcodes, asset descriptions, and other information to make sure that each record is accurate. After completion of an initial asset audit, it's recommended to create an annual auditing schedule to maintain a high degree of accuracy.
3. Make Full Use of Asset Data
Today's asset management systems have powerful reporting and data management features that can drastically improve decision-making. Taking time to optimize your selection of key performance indicators (KPIs) will help ensure that important processes are not overlooked. The team that manages the strategic asset management roadmap should use this data to inform purchasing decisions and the timing of other project milestones. In some cases, you may also be able to use real-time equipment data, AI, or machine learning capabilities to automate your data analysis and provide relevant insights.
4. Perform Benchmarking Studies
Benchmarking industry best practices is an excellent way to improve your own asset management process. It can be difficult to create a comprehensive system simply by internal discussions and planning. The best ideas often become popular because they're effective and proven to add value. Some great places to research include conferences, online resources, other companies, training programs, and publications. It may also be helpful to enlist the help of a consultant that can share direct asset management expertise.
5. Monitor Complete Asset Lifecycles
Each asset that a company manages has a lifecycle, but many businesses don't take the time to effectively plan for the individual phases. For example, when an asset is acquired, there should be a series of routine steps defined to categorize, tag, and enter the asset into inventory. During the useful life of the asset, there should be regular maintenance checks performed and an established procedure for the upkeep of the item. As equipment ages, it's also important to plan for the eventual decommissioning of each asset. Planning for this entire lifecycle makes it much easier to make asset management budgeting decisions over time.
Asset management processes can be greatly improved by creating a company-wide, long-term plan. A business can also benefit from benchmarking against other organizations and learning new ideas that are proven best practices within the industry. We hope this article helped you identify a few potential improvements to support your own asset management practices.